Grace Is
To get a free copy of the book subscribe to receive email updates by entering your email address in the form below.
Jeremy's book, Grace Is, is less like a book and more like a letter from a good and wise friend. It's short, but it isn't a fast read. Grace never is. Grace is too good and this book is too good to flip through quickly. And the words Jeremy has penned on these pages are far too heartfelt to dog-ear but I wanted to anyway.

It's not a book of poetry, but you can read it like it is. Grace is a lot like that too. Jeremy reminds us that we get to read grace any way we want to.

You'll want to read this one a couple times. Each time, you'll find something new for you.

– Bob Goff, founder Restore International, author of Love Does. Curator of all things whimsical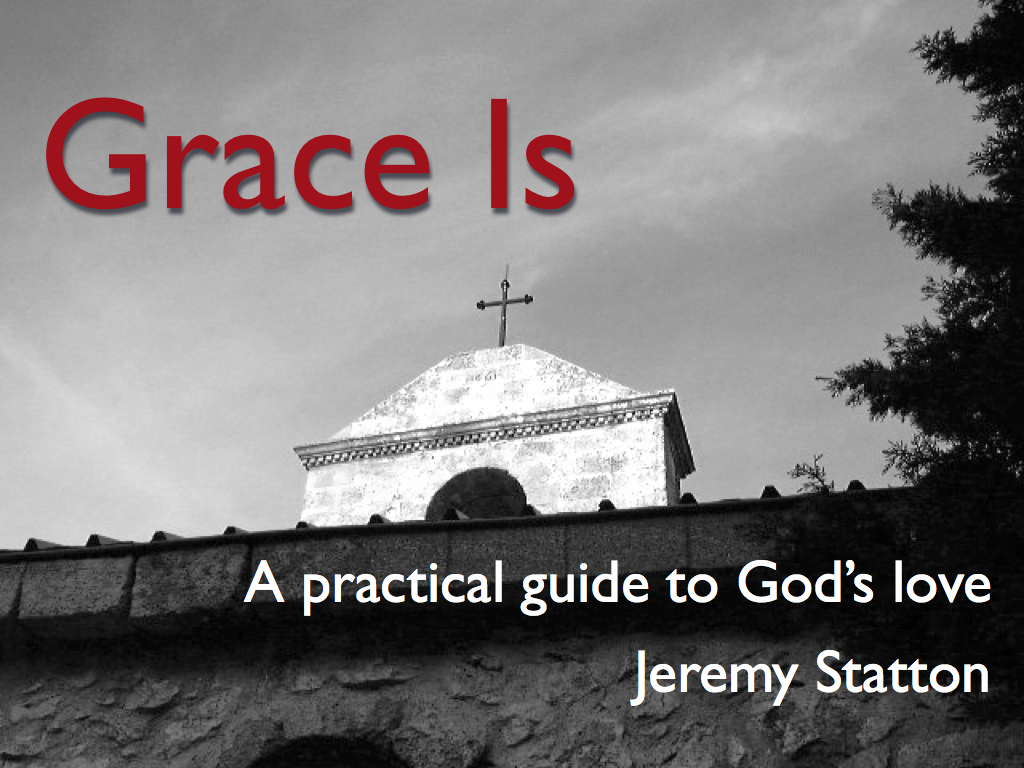 What is the book about?
Often we limit grace as a theological term. An idea that it more technical than it is practical.
We are unable to over-simply God's love for us. We simply cannot make it practical enough.
I need it. You need it. The entire world needs it.
Jeremy Statton blends poetic phrasing and thoughtful reflection in this mini-book on grace, reminding all of us that all of life hinges on God's mercy.

– Sarah Cunningham, Community Designer at STORY and author of Picking Dandelions. Blogs at 

sarahcunningham.org

.
Why is the book so short?
Grace Is is short to serve as a constant, easy reminder, of how good God is to us. To quickly remind ourselves of his love.
It's short to make it quick to read and easy to share. After you read it, I hope you will tell others about it. Tell everyone you can. We all need grace.
Share it on Twitter.
Share it on Facebook.
How do I get a copy?
Simply sign up for my newsletter and you will be sent a link to download the book for free. I promise to never give your email out to anyone. You are free to unsubscribe at any time and you still get to keep the book.