Beijing
The adoption process is done. Sean is our son. And the immigration process is practically done. We have Sean's visa. All we have to do is come home.
But we decided to spend a few nights in Beijing. He has never been outside of his city, much less his province. He has never seen some of the historic sites of his country. And so we are here for him to see.
We spent Sunday at the Great Wall, 长城 (Chángchéng) in Mandarin. I think this was Sean's favorite part. Some of the other places we stopped at were Olympic Village, The Forbidden City, Tianamen Square, and the Temple of Heaven.
Everything is beautiful. When we arrived on Saturday it was very smoggy, as Beijing is known to be. Then on Sunday morning we awake to a beautiful clear day. I don't know where all the smog went, but we were grateful. And as you can see from the pictures, we had a great time.
But we can't wait to be home. See you Tuesday Louisville.
The portion of the wall we hiked as seen on our drive there.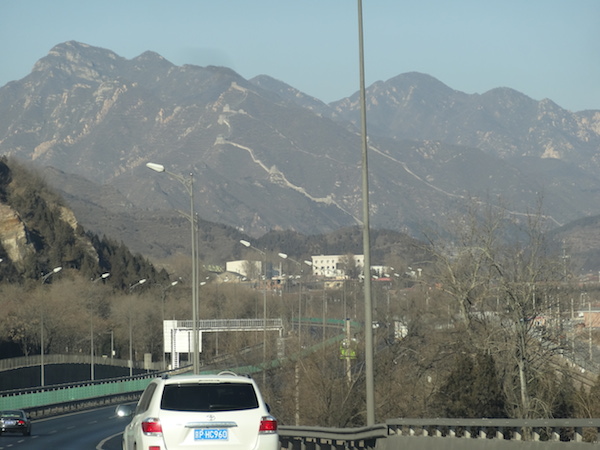 It is steep. I don't know how to say that in Chinese, but we were all thinking the same thing.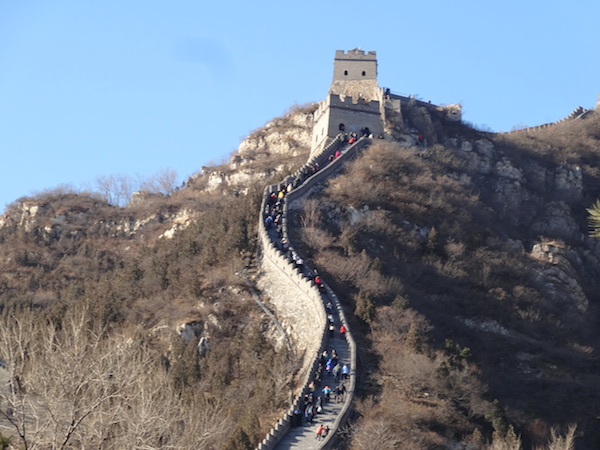 At the bottom. Before we were tired.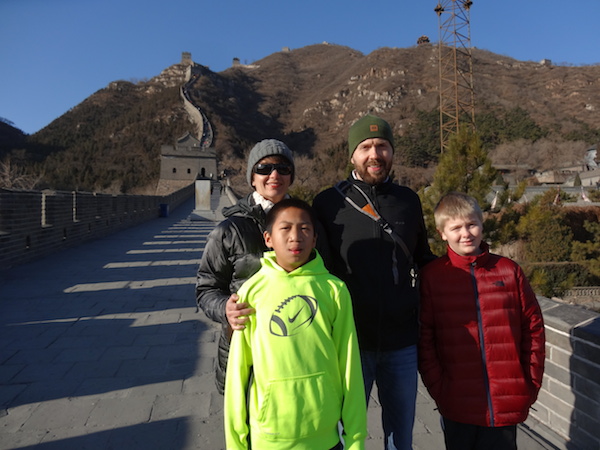 More wall.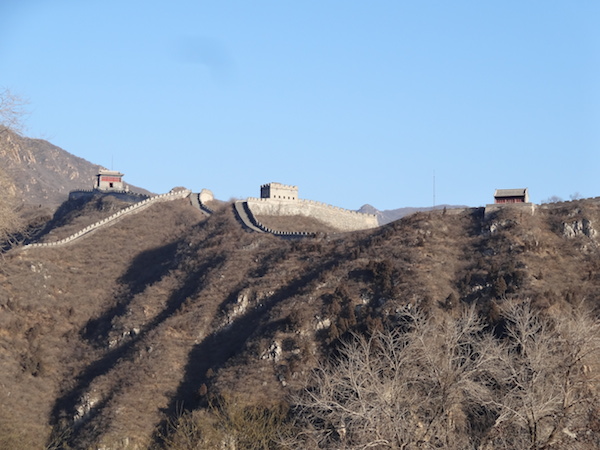 The wall didn't seem to tire him out.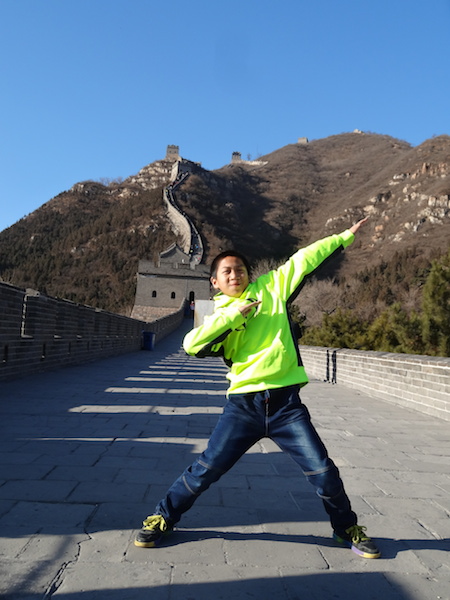 When you climb a significant portion of the wall, you are way cooler than you were before. Even without sunglasses.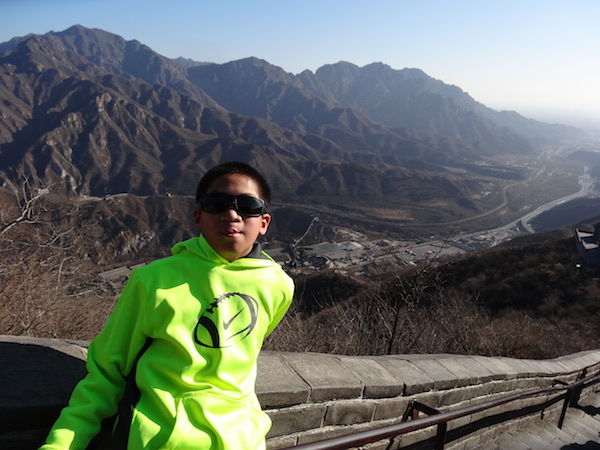 Olympic mascots and the "dragon" building next to the Olympic village.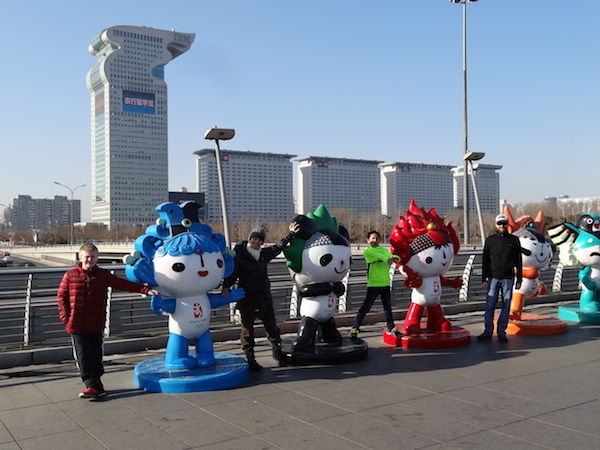 Birds' nest.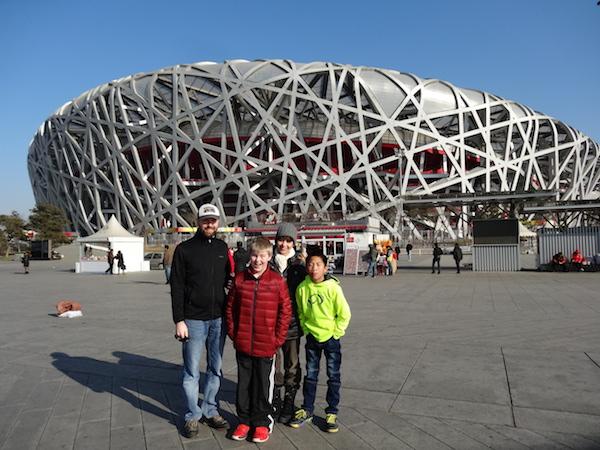 Tiananmen square. It was much colder on today.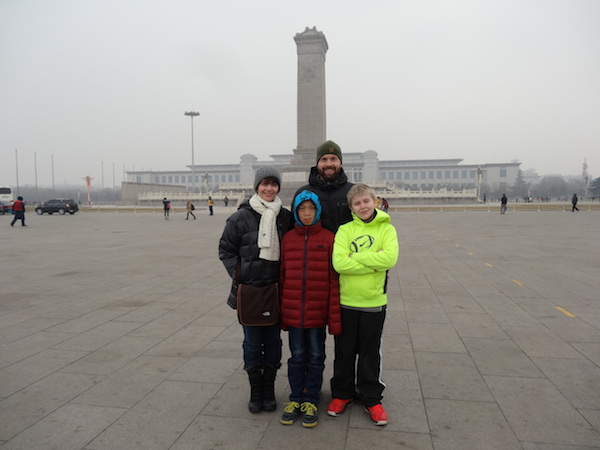 The gate to the Forbidden City.
The Temple of Heaven.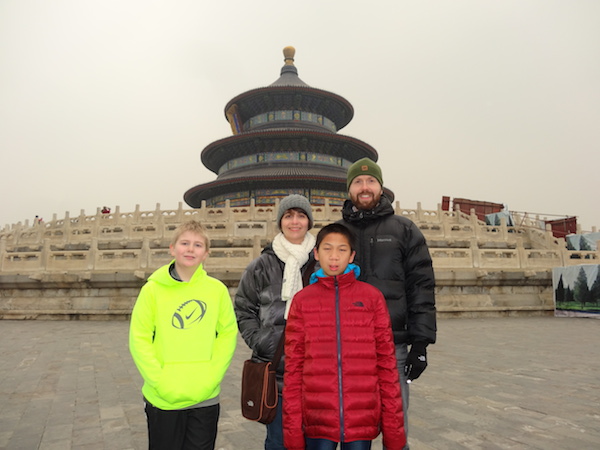 The path the emperor and the tablet would take to the temple.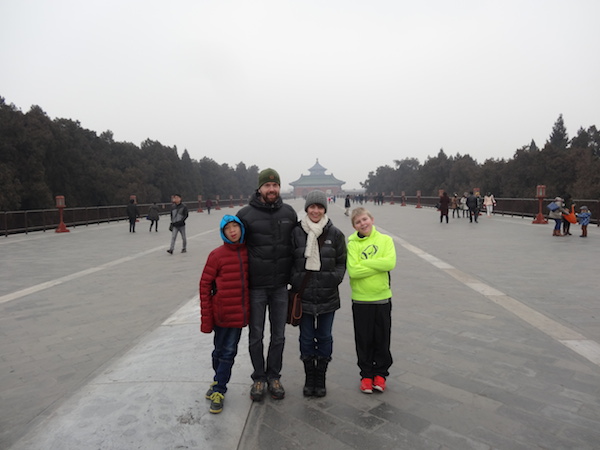 My favorite photo.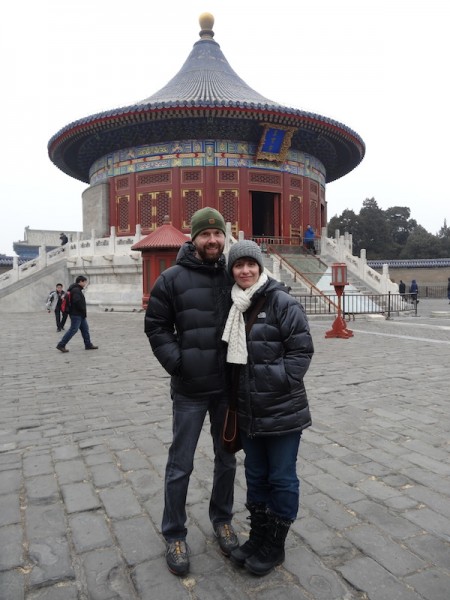 And thanks to our friend Sarah for taking this photograph of us.