3 Reasons Better Stories are told with Better Platforms
You have a message you want to share with the world. It is something people need to hear. An idea worth spreading.
But what do you do if nobody is listening?
Our ideas are important. Our stories matter. But if nobody is listening, then your message can't be heard. If your message isn't heard, then you can't influence the people that need to experience your story.
There are 3 ways Michael Hyatt's new book, Platform
, will help you tell your story and convince your audience to listen.
1. It Will Help You Improve your Story
Many of us just go about our day doing the normal stuff of life. We do the same old same old.
If you put your life down on paper, would anybody read it?
The only way a message can spread is if the story stands out.
For any message to be worth hearing, Hyatt tells us to "start with wow." No matter how good you are at spreading a message no one will listen if it is boring.
When living your story ask yourself, "Is this dream impossibly big?"
If you can say yes, then go bigger still.
2. It Will Help You Amplify your Story
A platform is a stage. It allows you to be seen and heard.
Without it, your story will be lost in the noise. And the world has never been a noisier place.
It has become so noisy, that screaming louder doesn't work. The best way to be heard today is to gain permission.
A better platform will help you earn the right to tell your story.
And even though our voices might be softer, our messages become louder. And people will listen.
3. It Will Help You Spread your Story
The world is full of stories that add no value to our lives. Stories of comfort and safety. Stories of selfish gain.
The rest of us need your help. We need your story to influence our own. We need your story to inspire us to take that first step.
When you choose a better story, we need that message to spread. Good stories must be told to as many people as possible.
Everyone else's story becomes better when your story spreads.
The best way for as many people as possible to hear it, is for you to build an effective platform.
The Secrets Revealed
With years of experience as a publisher, a writer, the CEO of the largest Christian publisher in the world, and now as a professional speaker and consultant, Michael Hyatt has learned how to live and tell an incredible story.
Knowledge often comes through mistakes, but it can also come through sharing. In his new book Platform: Get Noticed in a Noisy World
, Hyatt tells you all of his secrets.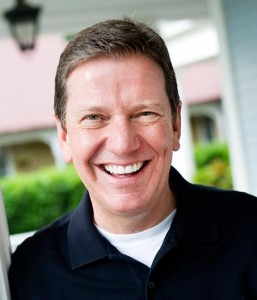 Here are a few of the concepts he covers.
Creating a "Wow" product
Don't settle for less than great
Think bigger . . . No, Bigger!
How to start a blog
Understand what's not important
Generate more blog traffic
Social Media Basics
If you buy the book by midnight May 25, Hyatt is offering a bonus package that includes an audio version of the book, a step by step guide to writing a winning book proposal, the digital version of the book, and a video guide on building your platform.
Click here to find out more about this bonus offer.
Leave a comment.