Right Where You Are: Interview by Tammy Helfrich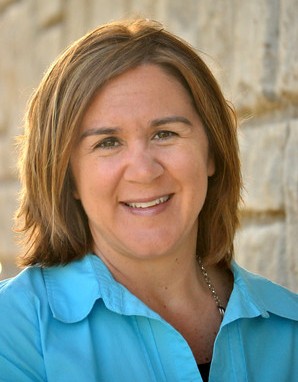 We place so much value on fitting in and feeling normal, we go to great lengths to be so. We spend money to fit in. We use certain language to fit in. We pursue hobbies to fit in. We dress to fit in.
And it is hard for us to see how ordinary doesn't always equate to happiness or a fulfilling life.
Through her website, Tammy Helfrich, is promoting an incredibly simple but powerful concept that you can make a difference right now. You can do more with your life, right where you are. Right here, right now.
You can do it as the person you are today, and you don't have to wait until you make yourself into someone different. You can do it with the resources you have access to now, instead of waiting until you feel ready. You can do it with the people you know, instead of waiting to be noticed.
And she believes as you focus right where you are right now, you will begin to let go of ordinary. And embrace so much more.
Tammy and I had a chance to sit down and talk about letting go of ordinary and pursuing better stories. And during out chat, she decided to do something absolutely crazy. She hit the record button on her computer. For reasons beyond me, she felt like it would be fun to publish our conversation and let you listen in on us.
Here are just a few of the topics we discussed.
What it means to live a better story.
What living a better story looks like in my own life.
How adoption has changed my perspective on life.
Changing our dreams as our stories change.
How to make an incredible mojito.
I'm not certain the section on mixed drinks made the final cut, but even if it didn't, I think you will find something useful all the same.
To listen to the interview click here.
Or visit Tammy's website, download a copy of her eBook LifeChangers, and subscribe to her podcast.