Tamika Sims: A secretly incredible survivor
I want you to meet
Tamika Sims
. She survived a physically, sexually, and emotionally abusive relationship for 8 years. She serves as an Advisory Board member for the DH White Center and the Abigail Project whose mission is to empower, educate, and equip. She is the proud mother of one son. Her book,
The Plus Factor
, is an autobiographical account of her story from tragedy to triumph.
JS: Tamika, no woman imagines that her relationship will eventually turn into something abusive. When did this happen to you?
Tamika: Although we were never married, we dated for eight years. Now that I look back, I realize that the relationship became emotionally violent from day one. It was hard to see then, though.
He asked that I keep our then friendship a "secret" laying the foundation for years of secrecy, guilt, shame and private turmoil. It didn't become physically violent until years later. By this time, I was so beat down psychologically, I thought I had no other choice but to stay.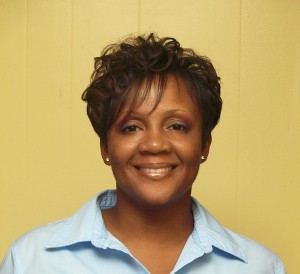 JS: How hard was it for you to seek out help? How did you finally get the help you needed?
Tamika: It was very difficult to seek help – I started the logical place for Christian believers; the church. But, they shunned me; turning their backs on me. I lost my connection with God – I did not want to talk to Him anymore.
Afterward, I went into a shell; hoping to hide from the world. I was slowly sinking into a deep dark pit, I couldn't breathe; I wished for death. This went on for several months – I even contemplated suicide.
That is, until I remembered an offer for help from an unlikely source – my boss at the time. Not only had she talked with a therapist about providing counseling services for me; she also saw to it that the fee I paid was very nominal. She was my guardian angel.
JS: Once your relationship ended, in what ways did you continue to suffer?
Tamika: After the relationship ended, I was stalked and harassed by him and his family for an additional year. In fact, one week later, he made a murder-suicide attempt on my life. It seemed as if I had to call the police every week filing incident reports.
He would send e-mails to my work telling me how much he loved me, how much he wanted to marry me and how he wished we had had the daughter we both wanted. He knew how to get to me, every time I received an e-mail the knife was driven further into my heart. This was a very difficult time period.
JS: What helped you heal the most?
Tamika: I was healed the most through my writing. Writing allowed me to feel the pain, experience the hurt and take an incredible journey back to the beginning.
It was in these years of writing that I found God and myself again.
JS: At one point you worked for a local domestic violence organization, how has this experience changed your ability to help others?
Tamika: I no longer work with them, but while I was there, it gave me a new and fresh perspective to add to my community education presentations. I understood what like was like for victims, after having my own experience.
JS: What is the most important thing you would tell others who are victims of domestic violence?
Tamika: The most important thing I would say to other victims is this; it does not get any better. Your abuser will not change; the violence will increase in severity and frequency. I encourage victims to forgive themselves and trust themselves.
Finally, love is not abuse.
JS: Thank you for sharing your story and helping others. If you want to read more from Tamika, check out her book The Plus Factor.
Have you ever suffered in an abusive relationship? What helped you heal?
You can leave a comment by clicking here.