The $100 Startup: Interview with Chris Guillebeau
From Jeremy: I have the privilege of interviewing Chris Guillebeau, author of The Art of Non-Conformity and his new book, The $100 Startup. Chris is an expert at living a better story having discovered many of the secrets to living life on your own terms. You can connect at his blog or follow him on Twitter.
I want to share Chris's wisdom with you. I will be giving away 5 copies of his book. Details are listed at the end of the article.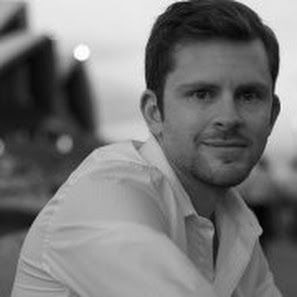 JS: Chris, you live your life differently than most people. You work for yourself. You own several small businesses. You travel the world. How did you get to this place in your life?
Chris: I decided a long time ago that I did not want want to work for someone else. I couldn't stand the thought of being stuck in an office or cubicle. Just by paying attention to opportunities around me, I started a few small businesses. Initially I sold coffee. I didn't know anything about it when I started. But I just kept going, and I learned.
Then other opportunities arose.  Eventually I was making enough money to quit my "real" job. Now I have time to pursue what is really important to me such as writing and traveling.
JS: And then you turn these passions into businesses as well?
Chris: Right. When I started writing my blog, The Art of Non-Conformity, I found that a lot of other people identified with what I had done and there was a market for it. I am my boss, so I can be away as much as I want. Plus I set up my businesses so that I could conduct business from anywhere in the world with a laptop and an internet connect. Working on my own terms enabled me to travel as a hobby. I also write and teach other people about what I have learned about travel hacking.
Right now I am on a quest to travel to every country in the world. So far I have visited 183 out of  the 193 countries in the world.
JS: So now comes the real question. Your new book $100 Startup is about people who have done something similar. They have managed to develop their own business in a unconventional way, and now they work for themselves. Can anyone replicate the success?
Chris: I think they can as long as they keep several important principles in mind. In the book I tell you interesting stories about people who have done just that. But it also serves as a blueprint to help others replicate the success. When I discovered that others were doing the same thing as me, I collected the stories of 1500 entrepreneurs and assimilated the data. The $100 Startup is a summary of what I discovered.
Can anyone do it? Only those who have the courage and the passion to say no to the traditional way of thinking about life.
JS: What was the most important element for a story to be successful?
Chris: The single most important concept is creating "value" for your customers. Value is a common word, but is often used without much definition. My definision is that value simply means "helping people."
The only way to succeed in whatever you are trying to accomplish is if it helps people in some way. It's not enough to be passionate about something.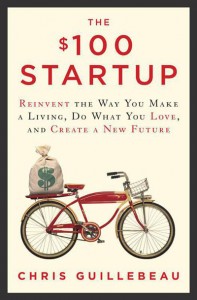 JS: Of all the stories you collected which one is your favorite?
Chris: It's hard to pick a favorite. One that many seem to enjoy is Brett Kelly.
Brett was a self-described geek who noticed that there was no in depth instruction manual for the popular productivity software Evernote. He worked through the software. Discovered everything anyone might need to know about it and then wrote an eBook sharing his knowledge. He found incredible success. The first year he earned more than $100,000.
This small enterprise enabled him and his wife to pursue some of their dreams. She was able to quit her job and stay home. Their family got out of debt. And the best part is that Evernote noticed him and offered him a job. He now works for them doing something he loves. And he still sells his book Evernote Essentials on the side.
It's a great story, but there are more people like Brett. People who live life on their terms and make a living doing it. They may not be rich in the traditional sense, but they live happy lives. Which is something money can't buy.
JS: What has been the one thing that has helped you the most to become unconventional and start living your better story?
Chris: I decided to stop allowing fear to make my decisions for me. I was always fairly insecure and hesitated to take risks. Finally I just decided, this is silly — let's take a step. I survived and then I started taking more.
JS: Who should read your book?
Chris: Anyone who wants to live life differently than how society tells them. Anyone who no longer wants to be stuck doing work they hate, but would rather do work they love. Anyone who is wondering how to take steps to make their business even better than it is.
You can buy Chris's book at your local bookstore or on Amazon and Barnes and Nobles (affiliate links).
Do you love your work? What would you do if you felt the freedom to live life on your own tersm?
You can leave a comment by clicking here.
Win a Free Copy of $100 Startup
I will choose 5 people at random to receive a free copy of the book. To be eligible, simply leave a comment below telling me why you want a copy, and then share the post on Twitter and Facebook. Be sure to include @jeremystatton in your tweet. Winners will be chosen at 6am Thursday and will be notified by email. If you do not receive an email from me, assume that you did not win.