3 Reasons You Should Take a Kingdom Journey
This article is a book review of Kingdom Journeys by Seth Barnes. Typically when I tell you abut a book, I give away a few free copies. This time I have a better offer. The book is free all week long in Kindle version.
I don't want you to miss out on free goodness. If you don't own a Kindle you can still read it on your computer using the Kindle Cloud Reader or on your smartphone or iPad with the Kindle App.
Every story is about a journey.
In some journeys our geographical locations changes. Taking a road trip. Searching for buried treasure. Moving to another city for another country.
In the best journeys, we change. We are transformed. We transition from what we once were to someone new. Hopefully to something more of what we want to be.
In his new book, Kingdom Journeys, Seth Barnes tells us what he has learned about journeys and why you should take one. He has dedicated his life to helping others go on a journey of their own. His organization, Adventures in Missions, has sent out over 100,000 missionaries.
Every year they send dozens of young people on a journey around the world. The Word Race is a chance to visit 11 different countries over a span of 11 months. But as Barnes points out in the book, circumventing the globe is only a small part of what happens to those on the race.
The books is about each of us finding who we are by going on a journey with God. A kingdom journey.
Here are 3 reasons to take your story on a kingdom journey.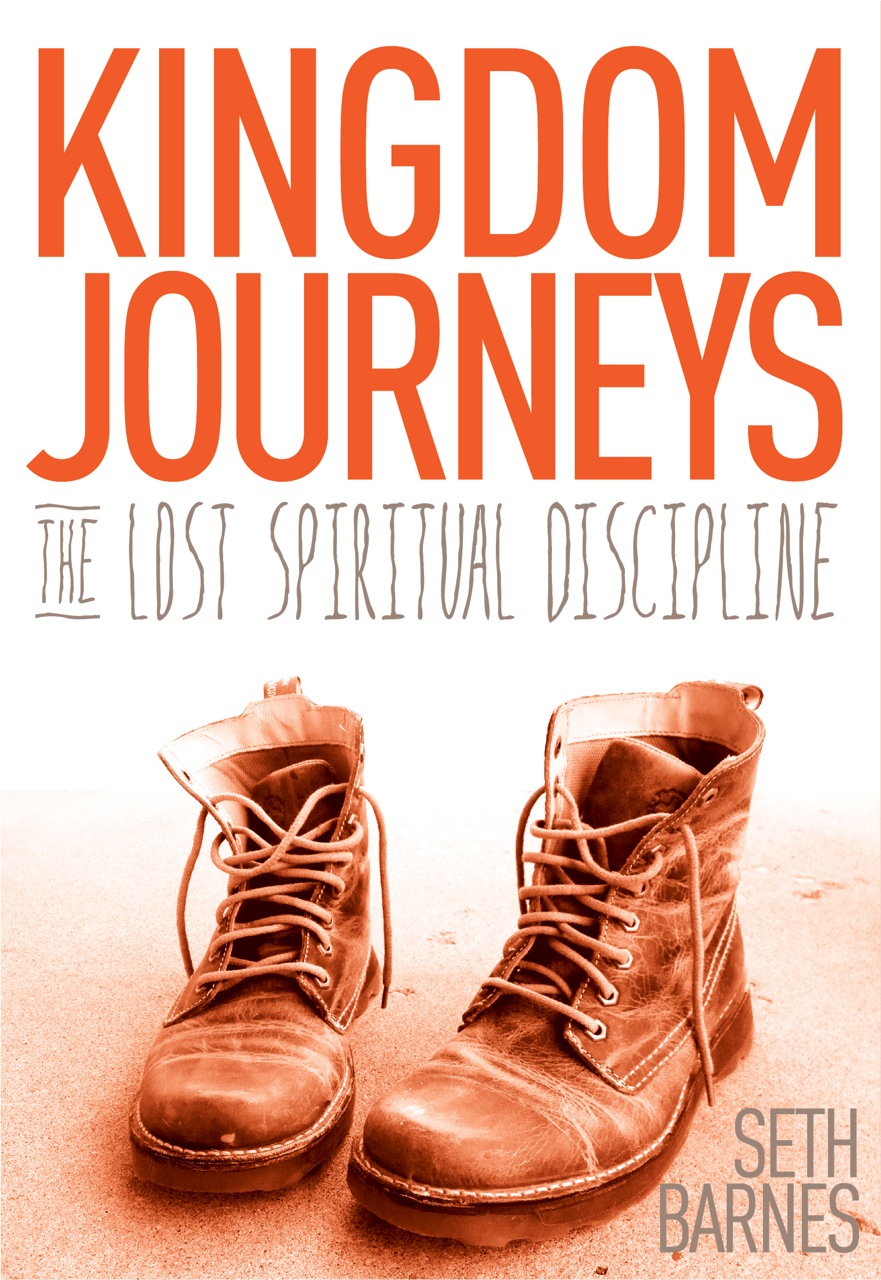 1. You are already on a journey, but where are you headed?
To quote Barnes:
All of us are on a journey. We can't escape the beginning and the end, but the middle is full of crazy possibilities.
Your journey in life has already started. One day it will end. What you do in the middle, the journeys we choose to take, is up to you.
A kingdom journey is about living with purpose. About living in the reality that one day the journey of life will come to an end and that so many things that matter to us now, won't. It is about living that life right now.
2. You need to leave. The first step in every journey is leaving. We have to say good-bye and leave some things behind. These good-byes can be the hardest things in life. Walking away from something or even someone you love is one of the main reasons some of us never go.
But we will never arrive to a different destination unless we walk away, either physically or spiritually. Becoming someone different, someone better, requires that we leave behind our old self.
Barnes describes this leaving as leaving the familiar and what holds us back. A chance to put ourselves in a place where only faith can sustain us.
3. You need to trust. Journeys can be scary because of the unknown. If we set out to some place new, we have no choice but to trust. We have to trust the pilot. We have to trust the hotel maid. We have to trust the cook at the restaurant.
The same happens on a kingdom journey. We have to trust God.
Trusting God should be one of the simplest things we do. He is God. He created all. He loves us. But it is one of the things I struggle with the most. I struggle letting go. I struggle completely giving all that I am over to him. I struggle living in his promises. I desire the security that comes from a sense of control.
These are only 3 reasons to take a kingdom journey. As I mentioned before there are no reasons not to get the book.
It is free.
 This week only.
Have you ever been on a journey that changed your life? Have you ever been in a place where it was hard to leave or hard to trust?
You can leave a comment by clicking here.