Rediscovering My Dream
From Jeremy:
This is a guest post by Jon Stolpe. He is passionate about small groups, missions, family, marriage, parenting, and Philadelphia sports.  Jon is also a writer and blogs daily at 
Jon Stolpe Stretched
. He lives in Pennsylvania with his wonderful wife, Leanne, and their two kids.  Connect with him on 
Twitter
, 
Facebook
 or his 
blog
.
It was almost two years ago that my wife and I were making final preparations for the missions trip of a lifetime to Nairobi, Kenya.
A Painful Death
As we finalized our packing list and visited the doctors for our immunizations, the wheels began to fall off our plans. My wife was starting to deal with significant anxiety issues and her health began to deteriorate. We wrestled with a decision we dreaded.
Should we go on this trip and risk health problems in an unfamiliar country? Or should we cancel the trip and miss out on this adventure?
We canceled our plans with just a few weeks until take off, saying no to our dream of overseas missions. It also meant facing the uncomfortable task of telling generous donors that our plans had to be changed and that we could not return their donations.
I was embarrassed. I was frustrated. I was scared. I was probably depressed.
Despite these feelings, I knew we had made the right decision. Within several weeks, my wife's health required a hospitalization.
My struggle switched from focusing on the disappointment to keeping my head above water and finding a way to lead my family through dark and scary waters.
We managed to survive, but my dream didn't.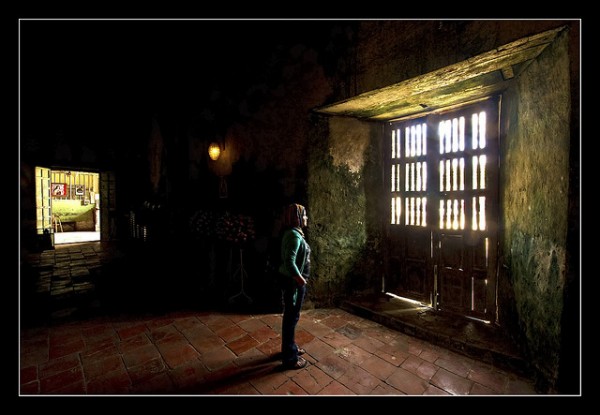 photo by Salim photography (Creative Commons)
A Slow Recovery
Over the course of the next several months, my wife's health went through a long recovery and restoration process. We slowly re-involved ourselves in local service opportunities with our family.
It wasn't overseas missions, but it still mattered.
This passion spread out into the rest of our home. This year, our daughter was eligible for her first high school missions trip. Going to Guatemala became a clear focus for her. There was no stopping her decision or her pursuit to raise funds for the trip.
Little did I know that God would use my daughter to help me rediscover my dream of overseas missions.
This spring our youth pastor asked me to go on the trip as an adult chaperone. I once again struggled with the decision to go on a journey which would take me so far from home.
Would my wife and son be okay while I was out of the country for over a week? How would I raise the funds to make such a trip?  Was I ready to experience the poverty of Guatemala?
Rediscovering My Dream
Answering these questions has become a huge part in my re-learning to take this leap of faith.
My wife and my son assure me that they will be fine while we're away this summer. And it became clear that God would provide in bigger ways than I could imagine when a friend stepped up to donate the funds.  In addition, my friend also put a large dent in the cost of building a house in Guatemala.
To date, readers of my blog have banded together to pay for nearly 70% of the cost of one house which we will build on our trip. I have been blown away by the generosity of my readers and by God's faithfulness and provision. (For more information on this project, you can click here.)
What seemed like an impossibility two years ago, has become my reality today.
As I move forward towards this trip which departs at the end of July, I am excited to have a passion reignited for overseas missions. I am learning to dream big again. And I am amazed to see how God responds when we take a leap of faith.
When we cancelled our trip to Nairobi, I doubted that I would ever get another chance to do what I dreamed about. Circumstances might delay or slow down the process of getting there. But our dreams don't have to die if we choose to keep them alive.
Having gone through tough times helps me to appreciate this new opportunity that much more.
Have you seen your dreams fall through? You can leave a comment by click here.