My 10 Favorite books I read in 2013
I read a lot. And by a lot I mean 72 books last year.
I read many different things. Fiction and non-fiction. Business. Religious. You name it.
This year, for the first time, I started reading poetry. Although poetry books are short, they take a long time to read. At least they should.
No matter what you hope to accomplish in 2014, I hope that reading is part of it. Reading is like exercise for your mind. It will make you smarter. It will show you things you have never seen before. It will open you up to new worlds.
All of the books I list below have a link to Amazon.com. That means if you click on the link and buy a book, I get a very, very small commission. Basically you make it easier for me to keep buying books so I can tell you about more next year.
(By law I have to tell you that in case the last paragraph sounded a bit weird.)
Some of the books I read I liked. Some I didn't like at all.
Some I liked so much I want to tell you about them. And here they are in no particular order.
Fiction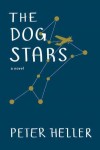 The Dog Stars by Peter Heller
This was my favorite book I read last year. Maybe it was the setting I read it in. Maybe it is that good. Either way I loved it. I started it one starry night in Uganda. I was sitting around a fire with others, missing my family terribly. The book touched my soul somewhere deep where words can't describe. I don't know who told me about it, but it was beautiful. I loved the style. I loved the story. I loved the themes. Even if you don't read much fiction, I recommend this one.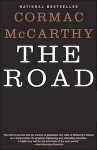 The Road by Cormac McCarthy
I haven't read much McCarthy, a problem I hope to change in 2014. So i started with his 2007 Pulitzer prize-winning novel. I loved it. Told in a post-apocalyptic setting, most would consider the novel dark and depressing. But I found it to be full of hope. If you have tried to read McCarthy before and found him difficult, try again with this one. It is gorgeous. (Yes, there is a movie that I haven't seen. But please read the book first.)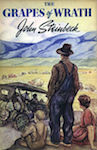 The Grapes of Wrath by John Steinbeck
I read the book for the first time 2 years ago and loved it. And then it just so happened that it came up on my modern library reading list. I enjoyed the book more the 2nd time around than the first. In this story, Steinbeck captures the heart of what it means to struggle.
Non-Fiction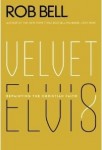 Velvet Elvis by Rob Bell
If it is difficult for you to think of anything but the idea of erasing hell, when I mentioned Rob Bell, then you don't know much abaout him at all. I really enjoyed the ideas presented in Bell's Elvis, which is his first book. I understand that many do not agree with Bell, but his over-riding message about how God interacts with us is incredibly encouraging.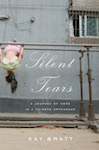 Silent Tears by Kay Bratt
Bratt spent 3 years in China when her husband was transferred by his company. In order to keep herself occupied she volunteered in an orphanage. The point of this book isn't to describe criticize a system that is overwhelmed, but to show you what life is like for other people in the world. Being the adoptive parent of 3 Chinese orphans, this book changed my world. If nothing else it will convince you that the world needs you to do more.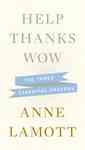 Help, Thanks, Wow: The three essential prayers by Anne Lamott
I've enjoyed everything I've read from Lamott, but this book is my favorite from her. Simple and good. And encouraging. I love how she simplifies something that seems at times as complex prayer.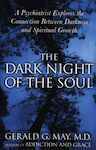 The Dark Night of the Soul by Gerard May
This book is a sort of commentary on the infamous book by St. John of the Cross. I've never read the classic book, but May's current day rendition was beautiful. More than anything I've needed more encouragement in my faith over the last year. The year has been tough in many different ways. This book addressed the hardness I was encountering in my own journey and encouraged me to keep moving forward.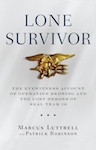 Lone Survivor by Marcus Luttrell
One of my teenage boys started reading books about the U.S. Navy Seals this year and I joined him. I don't view the world the same as Luttrell. We disagree on many different things, especially on whether or not war is ever a good thing. But I loved his story. I especially appreciate his rendition of what his training was like. I appreciate what the armed forces do for us and I appreciate the sacrifices they made.
This book is particularly compelling at the end when Lutrell shows a different side of the typical Afghanistanian than America is used to seeing. The devotion and hospitality he was shown is something all of us could learn from.
Even if you have seen the movie, the book is worth reading.
Poetry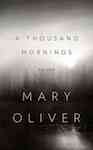 A Thousand Mornings by Mary Oliver
A good friend, Dave Harrity, has been trying for some time to show me the value of poetry. This year it finally worked. I started with Mary Oliver because of a recommendation I heard at the Thomas Merton society. It was a good place to start. If you have always felt that poetry isn't for you, I would strongly encourage you to try again, and do so with this book.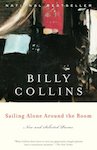 Sailing Around the Room Alone by Billy Collins
Collins, the former U.S. poet-laureat, is another great place to start in poetry. This is a long collection of some of his poems, and I enjoyed it immensely.
Honorable Mention
(or how I sneak in an eleventh book)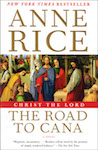 The Road to Cana by Anne Rice
Rice doesn't claim for her story of the start of Jesus' ministry to be anything more than what it appears. A story she made up based on extensive research. But it is fun to imagine along side of her what it must have been like. Too often when we think of Jesus, we use some theological term to define him. In this novel, Rice captures as best as she can who he was.
What was your favorite book that you read in 2013?
You can leave a comment by clicking here.